Regular price
Sale price
$20.00 USD
Unit price
per
Sale
Coming Soon
This new, special, 100-page issue contains three addendums and the Black Cat Mini-Issue. Apart from the typefaces and random pages in the back, everything here has been published before, so if you've got earlier issues, you might be able to skip this one.
As Crap Hound evolved over thirty years, pages were added until we reached the 100-page limit of most printers. So, Sean started adding addendums. They ranged from 16-to-24 pages, black and white only, and lacked a normal front and back cover. The first was created for Death, Phones & Scissors in 2012, then Church & State in 2017, followed in 2018 by Clowns, Devils & Bait.
Each page of Crap Hound is a treat to the eyes. Design-types will appreciate the incredible attention to detail of tessellation, and how each page tells a story all its own. Crafty-types and Xerox-jockeys will enjoy taking scissors to its pages and refashioning their own works.  Tattoo artists will revel in the iconography on each page.
Share
View full details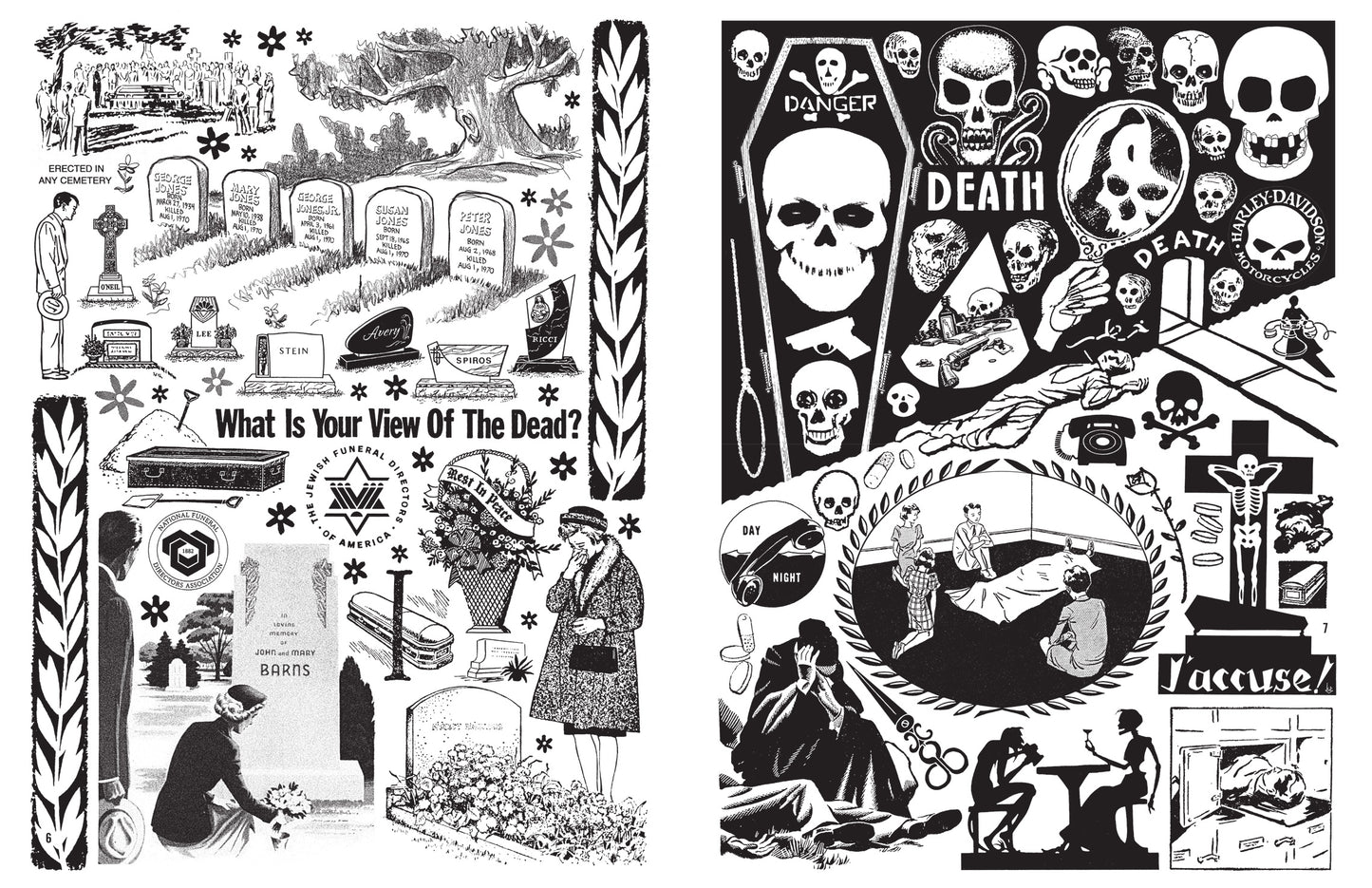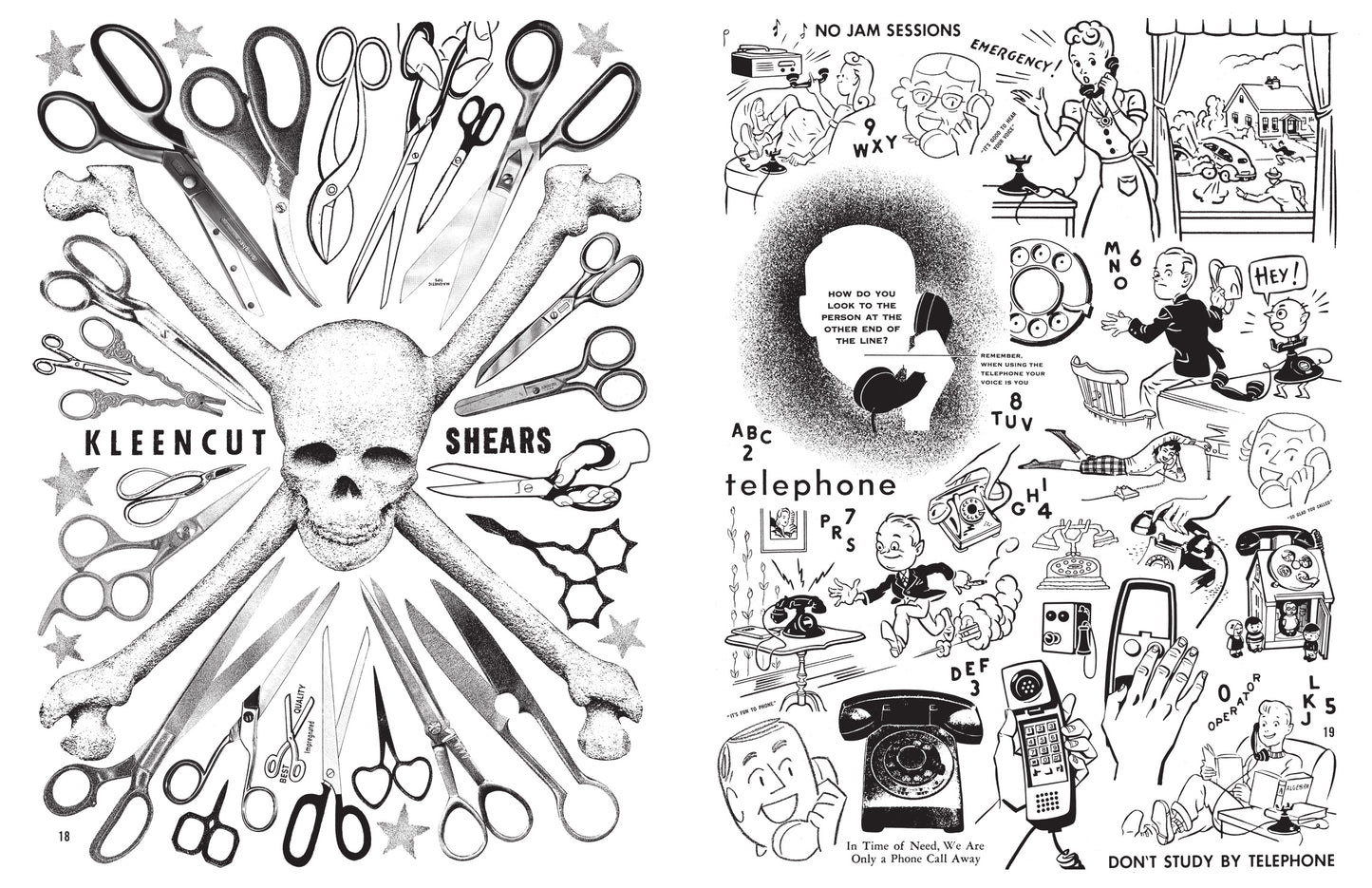 Collapsible content
Shipping Information

Some assurances about shipping: Almost all orders are on their way within two business days of being ordered.

Shipping is calculated by impartial computers using forbidden postal algorithms. The cost is based on what you order, how much it weighs, where you live, and what lies within your heart. Good news, though! No matter what horrors dwell in your past, you will get a chance to review shipping charges before you commit to ordering.